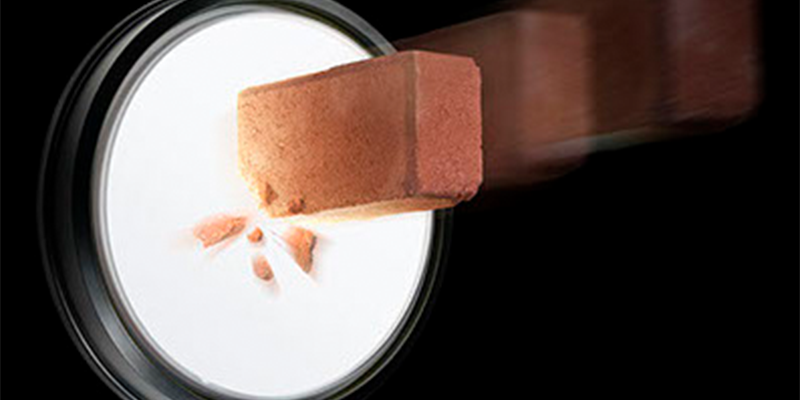 Vandal Resistant Technology
Luminaire LED has specialized in Vandal Resistant Lighting for over forty years. This segment of the lighting market presents unique challenges, as our products are called upon to withstand both environmental and physical abuse. Proper selection of materials such as polycarbonate, aluminum, stainless steel and silicone o-ring gasketing represent our starting point. Parameters such as wall thickness, internal re-enforcements and assembly techniques are then refined to provide proper system performance. Extensive computer modeling techniques serve to further optimize the design, which includes flow analysis for injection molded parts to determine optimal tool geometry. Lastly, physical testing under controlled conditions and real world experience serve to validate the design. The result is a product so well engineered and adapted to its purpose that we offer a lifetime warranty against breakage.
---
Lighting class LED's are the most significant advancement in illumination since Thomas Edison commercialized the incandescent lamp in 1880. For more than 100 years, the basic limitations of technology have governed the efficiency and longevity of artificial lamp sources. Incremental improvements have resulted in gains, but the basic idea of a consumable source has always required the planned replacement of lamps within lighting fixtures.
LED's are solid-state devices that can offer lifetimes and efficacies unmatched by any other source. The base LED chip uses a chemically altered solid-state material that emits photons when a voltage is applied. Micro-optics and phosphor technology is then used to gather these photons and control the color and distribution of the emitted light. The chips are typically bonded to a metallic substrate for initial heat dissipation and encased in a protective optical coating to resist physical damage.
In addition to their high efficacies, LED's offer significant environmental advantages. Due to their lower operating power levels, LED lighting places less load on building systems such as HVAC and power distribution. New installations can significantly downsize these systems resulting in buildings that have a smaller overall carbon footprint. Additionally, there are no hazardous waste disposal concerns at end of life.
While LED sources intrinsically offer long life and high efficacies, the surrounding fixture systems must be carefully designed. Thermal, electrical and optical interfaces require specialized considerations to allow the LED's to achieve optimum characteristics. Luminaire LED brings over 40 years of experience in the lighting industry to these design challenges and offers conservative, optimized LED designs that achieve the goals of long life and high efficacy.
---
Luminaire LED is proud to offer many of our Vandal Resistant and Confinement series with single-frequency Amber and Red LEDs.
Our single-frequency Amber LEDs are manufactured by Avago, and are measured at a dominant wavelength of 593nm. They are suitable for
wildlife-friendly lighting, dark sky for observatories, and are commonly
used as nightlights in areas of confinement and healthcare.
The single-frequency Red LEDs are measured at a dominant wavelength of 621nm, and are often requested as nightlights in senior living facilities,
military bases, and healthcare environments.
Please consult our "AMBER LED" submenu on the home page for product offerings.
---
Luminaire Lighting Corporation was founded by Joe and Eva Lipson in 1976 to meet the needs of the local New York City Housing Authority. Working closely with the Port Authority and New York City, Luminaire Lighting Corporation supplied over 100,000 units for public housing projects gaining critical knowledge of the challenges presented in these environments.
In 1988, Joe's son, Ron Lipson, attained his degree in electrical engineering and joined the company. Over the next 10 years, Luminaire Lighting Corporation continued to grow. In 1998, we introduced the ARV series marking a substantial investment in tooling, knowledge and processes. At the same time, stewardship of the company began to transfer to Ron and his wife, Janis, a registered CPA.
The company's name was changed to Luminaire LED, Inc. in 2011 to more accurately reflect our commitment to solid-state technology.
In 2018, we joined The Luminaires Group, a unique group of niche brands dedicated to developing products for the specification community. This partnership ensures continued access to the highest level of resources and secures our growth well into the future.
We continue to remain committed to engineering excellence, domestic manufacturing, and the best customer service in the industry.